13 Fashion x Fitness Instagram Accounts We're Following
Published June 24, 2022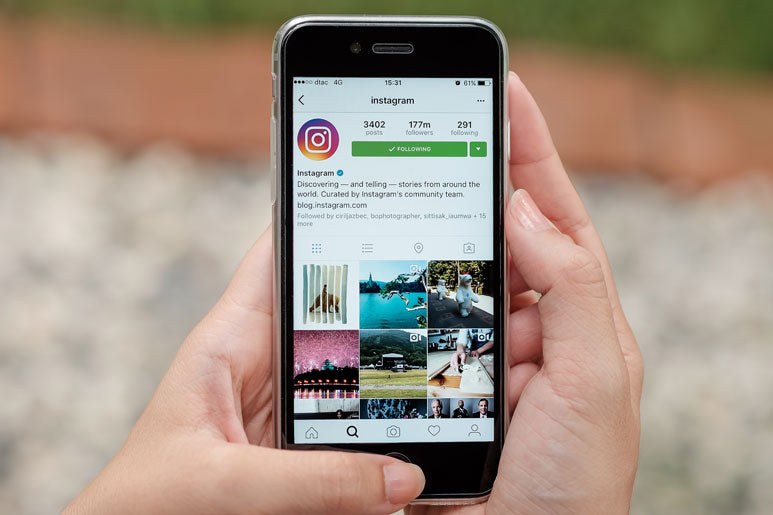 Instagram is a great social platform: you get to keep up with not only your friends and family, but also anything that interests you ranging from food to travel - all through images. We have compiled a list of fashion and fitness accounts that all of us on The WellPath Team are following on Instagram. These accounts are full of pictures that are sure to brighten up your feed:
Bryce Thompson is not only a model and photographer, but also one of our WellPath experts. 
Julie Henderson was discovered as a model when she was only 13. More recently she has become a
 brand ambassador for Au Naturale Cosemetics and a WellPath expert.
Justin Hopwood is a 
model and photographer. His passion for photography is displayed through his carefully taken Instagram photos. Due to his healthy lifestyle and wellness expertise, Justin is also a WellPath expert. 
Lauren Edelstein is the style director 
for Shopbop. Her Instagram account is full of images that will motivate you to go out and have fun, while wearing the latest trend
s. 
Man Repeller is a 
fashion blogger who tells it how it is. Some of the outfits walking down the runway raise questions that no one seems to mention - except for Man Repeller.
Eva previously was an Editor for Lucky Magazine and is now in charge of Fashion at Instagram.  This career move seems fitting as she has become an Instagram style icon with her #evachenpose where she captures her shoes, handbag and fruit of choice for the day.  
Danielle is founder of weworewhat.com, a f
ashion blog that acts as her personal fashion diary. She highlights her own life as well as what she finds around NYC. 
Danielle is one-half of the creative sister duo force behind the
chic costume jewelry line
, Dannijo
.  She combines the grace of a ballerina with the strength of a boxer as a #boxerina.
Karlie is a model known for countless campaigns varying from Victoria's Secret Fa
shion Shows to Nike. As a close friend of Taylor Swift, she has also made an appearance in the "Bad Blood" music video. While Karlie is mostly recognized as a model, she has recently taken up coding and offers scholarships for young girls interested in computer science
#KodeWithKarlie
. 
Beau Sam is a new media 
editor at Vogue. Follow this Instagram for some creative images ranging from fashion to food. 
Derek allows his audience into his world of art, culture, fashion and pretty people.  Above all, we appreciate his witty and playful photo taglines.
Sarah Slutsky is a C
elebrity Stylist and Director of Partnerships at Cinematique. There's never a dull moment on 
S
arah's
Instagram 
featuring a wide variety of images ranging from life in NYC to styled 
celebrities - including Emma Watson. 
Hannah Bronfman is the f
o
under of HBfit, a model and a DJ. Hannah's Instagram varies images from fitness to fashion to food. 
To learn more about the customized nutritional solutions that WellPath provides click here.